By Amy Dipierro, Oct 25, 2016, from the BusinessDen.  Washington Park's most expensive home sale in nearly three decades closed on Tuesday for $3.3 million.
The four-floor house at 992 South Franklin St., a new build purchased by a former Alibaba executive, sits in a corner lot on the east side of Washington Park.
Linda Andrus and John Zakhem of Zakhem Real Estate Group co-listed the property while it was under construction in June. Andrus said it's unusual to find a brand new house right on the park.
"It has four levels," Andrus said, including a penthouse and a basement. "And it does have an elevator, so the house will always be completely accessible to whoever lives there or visits."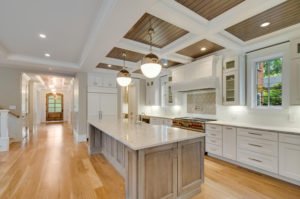 The local multiple listing service allows real estate agents to search for home sales that closed as long as 27 years ago. In that period, Andrus said, 992 S. Franklin is the most expensive home to sell in the neighborhood bounded by Alameda Avenue in the north, Interstate 25 in the south, Lincoln Street in the east and University Boulevard in the west.
The home was completed in September, and bought for $3.3 million on Tuesday.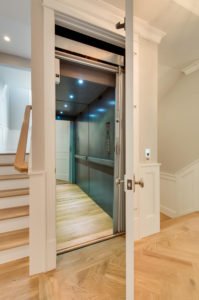 In the past two years, only six other homes in the same boundaries have sold for more than $2 million.
That includes three houses facing the park along Franklin Street: 650 S. Franklin sold for $2.8 million in August, 1034 S. Franklin sold for $2.7 million in April 2015, and 932 S. Franklin sold for $2.6 million in November 2014.
The buyer is Porter Erisman, an early employee and former vice president of Chinese e-commerce giant Alibaba Group. Erisman, a Denver native and graduate of East High School, wrote a book and made a documentary about Alibaba after departing the company.
Erisman's new five-bedroom, six-bathroom home was built by Forte Distinctive Homes and designed by Red Pencil Architecture. Construction was completed in September.
The house sits on a 6,700-square-foot lot. On the main floor, a wall of French doors opens onto the patio and backyard. Upstairs, two offices are stacked along the stairway on the second and third floors. Downstairs, the basement includes a wine cellar and bar.
And naturally, there are park-side views: both the front deck and master suite's terrace overlook Washington Park.